Fall weddings are undeniably enchanting. Especially here, the cooler temperatures and the romantic atmosphere make for a perfect setting. Planning a fall wedding in Florida adds an extra layer of charm to the event with our beautiful sunsets and temperate climate.
If you're overwhelmed by the thought of planning fall weddings in Florida, don't sweat it. We've got you covered with seven essential tips to help you pull off the autumnal wedding of your dreams.
We'll cover everything from picking the right venue to why you should ditch dreary porta potties for luxury restroom trailers. These insights will save you tons of stress and make your wedding day truly unforgettable.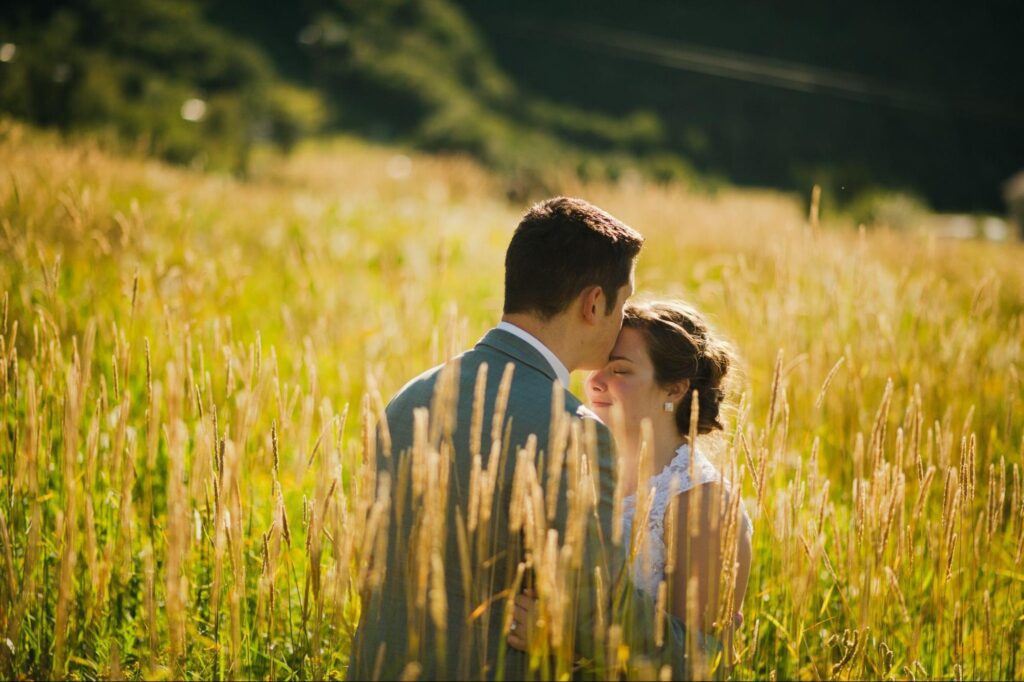 1: Selecting the Perfect Venue
When planning weddings in Florida, picking the right venue can make or break your special day. It must be somewhere that compliments your theme and comfortably accommodates all your guests.
Consider outdoor locations: With the milder Florida weather in the fall, an outdoor venue could offer a beautiful backdrop with natural fall colors.
Visit multiple venues: Don't just settle for the first place you visit. Take the time to explore multiple options.
With your venue sorted, the next thing to consider is comfort—specifically, where your guests will… um, relieve themselves!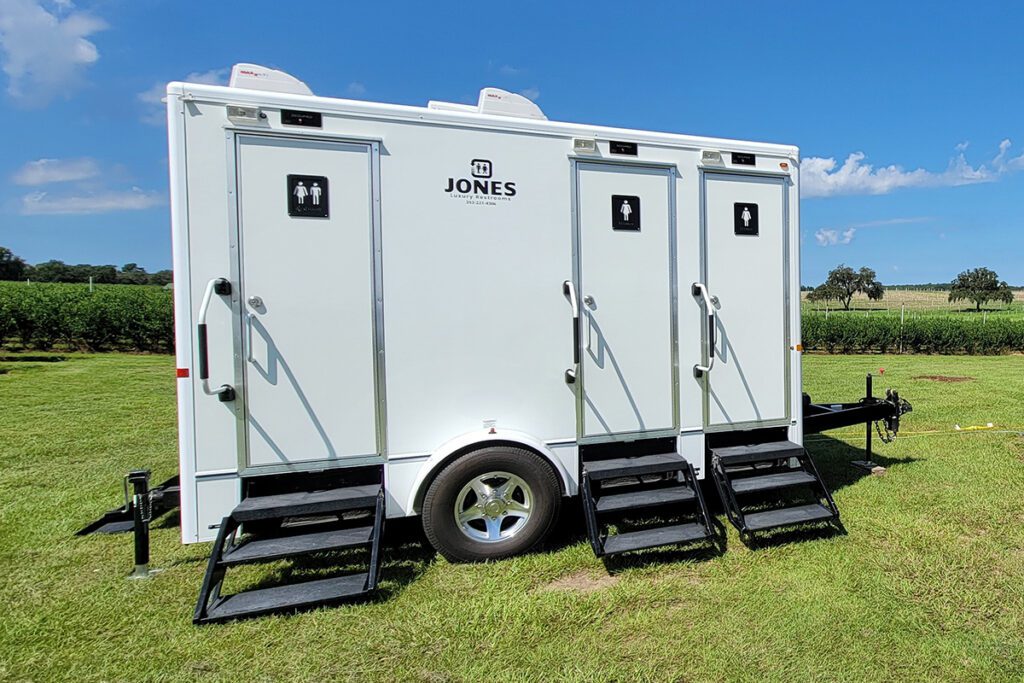 2: Think Portable Restroom Trailers
When you're in the process of planning a wedding, restroom options are not just a detail but a big part of guest comfort. Here's why restroom trailer rental in Florida beats traditional porta-potties:
Smell: Restroom trailers are far more pleasant when it comes to smell, thanks to better ventilation.
Décor: Imagine your guest walking into a beautifully decorated restroom trailer with elegant countertops rather than a blue plastic box.
Ambiance: Restroom trailers offer climate control, a godsend in Florida's fickle fall weather.
Now that you've considered the restroom situation let's discuss creating that fall aesthetic.
3: Seasonal Decor Ideas
Nothing screams fall like rich red, orange, and yellow hues. Crafting a warm and inviting scene is critical when planning weddings in Florida, especially during autumn. Consider:
Centerpieces: Go beyond traditional floral arrangements. Use pinecones, autumn leaves, and even pumpkins to decorate tables.
Favors: Personalized mini jars of apple butter or homemade candles in autumn scents can leave a lasting impression.
Table Settings: Copper or gold utensils paired with burgundy napkins can give your table a sophisticated fall feel.
With your décor sorted, let's ensure your menu is just as thrilling.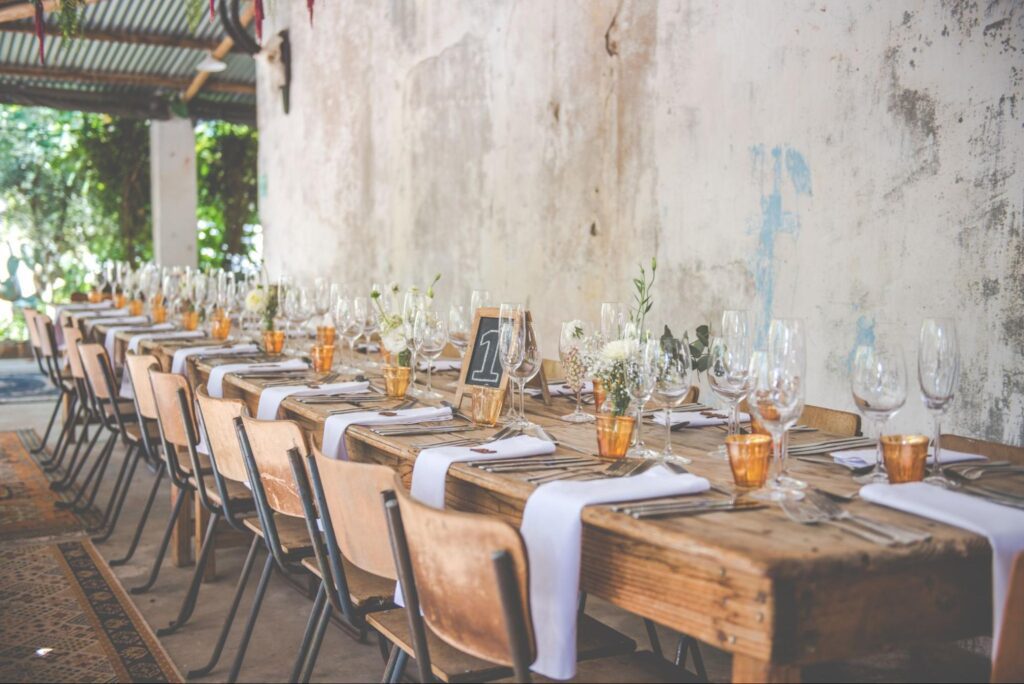 4: Fall-Inspired Menu
Fall provides an array of delicious seasonal foods that easily incorporate into your wedding menu. Your guests won't just eat; they'll savor every bite. Consider:
Appetizers: Start with a locally harvested option like peanuts or watermelons and a butternut squash salad topped with walnuts and cranberries.
Main Course: Fall is the perfect time for hearty meats. Roasted duck or lamb are delicious options. So is wild game if your guests enjoy that!
Desserts: A caramel apple tart or a pumpkin pie would perfectly end your beautiful meal.
After the feast, you'll want your photographer to capture the happy faces of your special guests.
5: Seasonal Photo Shoot
Thanks to Florida's natural beauty, your fall wedding photos could look like something out of a magazine. But location and timing are crucial.
Location: Pick a scenic venue with lots of trees or natural beauty.
Time of Day: Late afternoon offers what photographers call the "golden hour," perfect for capturing your love against a warm, golden backdrop.
Now that we're picturing beautiful photos let's also think about the sounds that'll fill your special day.
6: Music to Suit the Mood
It's not just about a playlist; it's about setting the right atmosphere. Talk to your DJ or your band about your vision.
Song Choices: Consider including classics that fit the season or more modern tracks with a cozy, romantic vibe.
First Dance: Opt for a song that speaks to you as a couple and complements the fall season.
We have your day almost entirely planned! Now let's talk about being prepared for those "just in case" scenarios.
7: Always Have a Plan B
Florida's weather can be a bit unpredictable, especially in the fall. Sometimes it's sunny; other times, you might get an unexpected rain shower. Here's how you prepare:
Weather Backup: Renting a tent as a plan B for your outdoor wedding is a smart move.
Extra Amenities: Having extra blankets or fans on hand can make a difference in guest comfort. Consider portable bathroom rentals as an essential backup strategy, ensuring you're ready for anything.