Planning a wedding is a whirlwind of details, excitement, and emotions. When organizing a perfect day, it's easy to overlook one of the most essential parts — the bathrooms. We all agree that the right restroom solution is crucial for the comfort of your guests.
In this blog, you'll learn everything you need to know about wedding bathroom rentals, focusing on Florida's gorgeous fall weddings. From restroom trailer rental cost to the differences between portable toilets and luxury restroom trailers, we've got you covered.
Picture a beautiful outdoor wedding setting. Now imagine complementing it with a restroom that maintains the same elegant feel. Stick with us, and we'll explore why portable restrooms are the chic wedding solution.
Weddings & Parties
Planning a wedding or party in beautiful Florida during fall requires careful attention to every nuance. These gatherings, filled with love, laughter, and joy, demand perfect execution. Picture a lovely autumn wedding surrounded by nature, with palm trees, golden sunsets, and the comforting breeze of the season. You want everything to be perfect, right down to the bathrooms.
Bathroom arrangements may seem minor, but they can make or break the comfort of your guests. The right choice can elevate your event, turning it from a mere gathering into a memorable celebration. Whether it's a sophisticated soirée or a laid-back farm wedding, the restroom options must harmonize with your event's theme, style, and overall ambiance.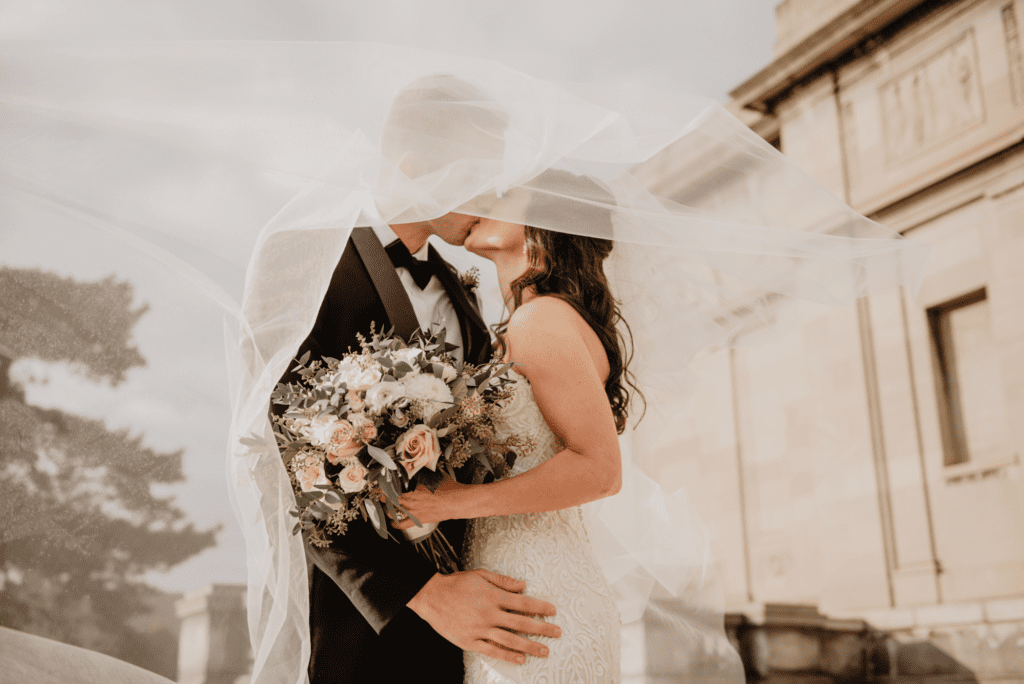 Bathroom Trailer Rentals for Weddings
Choosing the perfect restroom for a wedding goes beyond mere functionality. Restroom trailers provide a touch of elegance, sophistication, and comfort that standard portable toilets can't match. Here's why you should consider restroom trailer rental for your special day in Florida:
Restroom trailer rental cost: Investing in a restroom trailer ensures a luxurious experience that reflects the elegance of your wedding.
Ambiance: Luxury portable restrooms have beautifully designed interiors, with decor and ambiance that perfectly align with the theme of your event.
Smell: Advanced odor control technology enhances the overall experience for your guests.
Remember, the restroom you choose becomes part of your wedding's memory. Everything goes with your special day's unique style, from the color scheme to amenities like air conditioning and high-quality toiletries.
What is a portable toilet rental?
Portable toilet rentals, known as porta-potties, are often a convenient solution for outdoor events. But there may be better choices when it comes to weddings, especially ones that strive for elegance. Consider these factors:
Practicality vs. Luxury: Porta-johns are practical and cost-effective but lack the luxurious touch and elegance that luxury trailers provide.
Appearance: While they serve a purpose, porta-lets often have a generic, industrial appearance that might not fit your wedding's aesthetic.
Amenities: Porta potties typically come with basic features, while luxury trailers offer running water, proper washing facilities, mirrors, lighting, and air conditioning.
In essence, portable toilet rentals are suitable for some parties but might not meet a guest's restroom experience expectations for a wedding.
Restrooms for Weddings & Parties
When it comes to restrooms for weddings and parties, the choice between porta-potties and luxury trailers is clear. The trailers offer more than just facilities; they provide an experience.
Aesthetic Appeal: Trailers are designed with elegance in mind, reflecting the sophistication that a wedding demands. The interiors are often spacious and well-decorated.
Comfort and Convenience: A luxury portable restroom will offer amenities like flushing toilets, climate control, music, and other high-end features that contribute to an upscale experience.
Health and Hygiene: With amenities like proper washing sinks, high-quality soap, and paper towels, the trailers ensure a hygienic experience that aligns with the importance of the occasion.
Your wedding venue is unique, so every detail, including the restrooms, should reflect that. By choosing portable trailers, you provide your guests with an experience that resonates with the quality and care you've put into every aspect of your wedding day.
Guests at special events avoid using a porta-potty, preferring a luxury bathroom rental. Here are a few of the differences:
Portable Toilets vs. Luxury Restroom Trailer Rentals
You can't hide a porta potty at a wedding and expect guests to feel at ease. A wedding is a celebration of love, unity, and elegance. It's not the time or place for an ordinary porta-potty. Here's a comparison:
Portable Toilets:
Practical but less elegant.
Often lack amenities like running water or a flushing toilet.
Limited in terms of decor and ambiance.
Luxury Portable Restrooms:
Provide a luxurious experience with full amenities.
Include high-end features like climate control, lighting, and mirrors.
Cover any number of guests.
In essence, while portable toilets may serve a functional purpose, luxury trailers take the experience to a whole new level, making them the perfect choice for wedding events.
How Much Are Wedding Portable Restroom Trailer Rentals?
When it comes to the cost of wedding portable restroom rentals, there are several factors to consider:
Type of Facility: A standard porta potty rental will be more budget-friendly, while luxury restroom trailer rental cost might be higher due to the enhanced features and elegance they offer.
Duration of Rental: Costs of renting may vary depending on how long you rent it.
Location: Our prices cover the delivery of any restroom trailer rental in Florida.
Here are some cost considerations:
Standard porta potty: Economical but basic.
Luxury restroom trailer: Higher cost but offers a complete experience.
Remember, it's not just about the price; it's about providing your guests with an unforgettable experience. Think of the restroom as an essential part of your wedding that contributes to the overall success of your special day.
How Many Bathrooms Do You Need for a 100-Person Wedding?
Having enough bathrooms for a wedding is crucial. Here's a general guideline:
For every 50 wedding guests, consider one restroom unit if the celebration lasts up to four hours.
For a longer outdoor event, increase the number of units accordingly.
Consider the mix of male and female guests and any special needs to decide on the type and number of restrooms.
Remember, the portable restroom trailer rental cost might influence your choice, but comfort and convenience should always be the priority.
Should I Look For Any Other Amenities?
When looking for restroom rental for weddings, consider these additional amenities that can enhance the experience:
Climate Control: To ensure comfort in Florida's varied weather.
Interior Lighting: For a warm and welcoming atmosphere.
Sound System: Soft background music adds to the ambiance.
Full-Length Mirrors: A must for any last-minute touch-ups.
Luxury restroom trailer rentals can transform the simple necessity of flushing toilets into an elegant part of wedding events, ensuring that even the most functional aspects of your celebration are memorable.
Differences Between Different Restroom Trailers
Restroom trailers are not one-size-fits-all. Here's what to consider:
Size: From 2-station restroom trailer rental cost to larger units, the size should fit your guest list.
Style: No matter your theme, luxury bathroom rentals fit well.
Amenities: From basic to high-end, consider what suits your budget and preferences.
When considering restroom trailer rentals in Florida, or specifically bathroom rentals in Tampa or near Gainesville, you can find the perfect fit for your unique celebration.
Final Thoughts About Restroom Trailers for Weddings
Your wedding is one of the most memorable days of your life. Every detail, no matter how small, contributes to the magic of the special event. A bathroom trailer can offer a level of sophistication, comfort, and functionality that a porta-potty cannot match.
From the aesthetic appeal to the practical considerations, luxury trailers are an integral part of the success of your reception. As you plan your perfect wedding in the enchanting fall of Florida, remember that even bathrooms become something extraordinary with the right choices.
So, when considering different wedding bathrooms, choose the options that resonate with the love, care, and elegance that define your special day. Your guests will appreciate the planning, and your attention to every last detail will make your wedding will be one for the ages.